Mold Coverage Under Your Home Insurance
3/8/2019 (Permalink)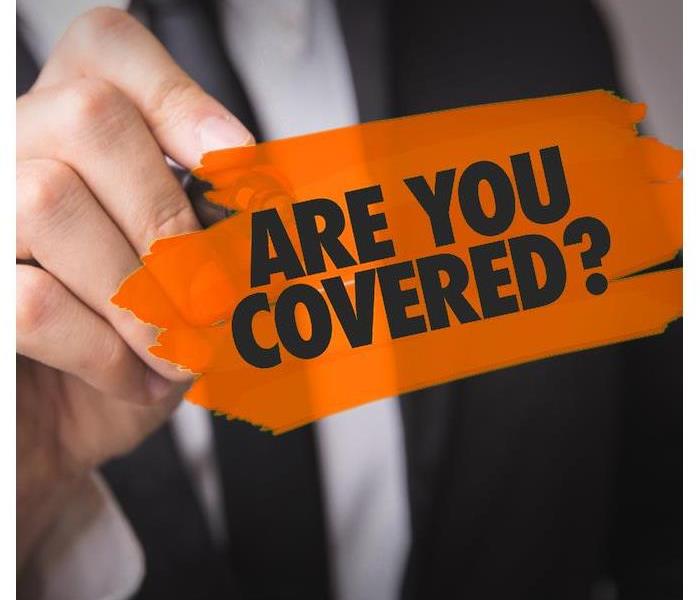 Many situations can cause mold growth, but not every situation is likely to be covered by your homeowner's policy.
Mold Coverage Under Your Home Insurance
Many situations can cause fungus growth, but not every situation is likely to be covered by your homeowner's policy. Your insurance agent can help you determine if the work of mold remediation specialists for a specific incident is covered, but there are also some general guidelines that can help you devise a plan for taking care of the cost.

When Mold Damage Is Covered

The best determining factor in whether your insurance includes mold coverage is the nature of the situation in your home in Mount Hermon, NJ that led to it. If the event itself is covered by your insurance policy, chances are that the secondary mold damage is also covered. Examples of such events include:

Frozen pipes
Roof leaks caused by snow, sleet or ice
Damage caused by a crash or falling objects
Storm damage other than flooding
Fire
Theft or vandalism

As long as you show evidence that you addressed the initial problem quickly, your insurance company is likely to consider the resulting fungus growth as part of that problem. Therefore, it is likely to pay the cost of remediation.

When Mold Damage Is Not Covered

When the company issues your policy, there is a good faith understanding that you will take care of your home. If mold grows as the result of your own negligence, you will be responsible for taking care of the full cost of mitigation. Most homeowners' policies also don't cover flood damage. You will need separate flood insurance to pay for problems related to flooding, and a separate mold insurance policy can help you be more secure when problems arise.

While your homeowner's insurance doesn't pay to remediate all instances of fungus growth, it may take care of mold issues that result from covered events. Talk to your insurance agent to verify what is covered and choose policies that best serve your interests.